Elite Party Rentals linen color samples shown below are Poly Linen for Tables, Table Skirting, Table Overlays, Table Runners, Napkins, Chair Covers, Chair Sashes and Chair Bows.
Pricing displayed on this page is for Poly Linen Solid Colors.
Pricing and table linen drop length guide is located below color samples.
Check out our showroom for more color options!
Solid Color Pricing by Size and Type
Poly Napkins (20" x 20") $ 0.75 each
Satin Napkins (20" x 20") $ 1.50 each
Poly Table Runners are: $ 6.00 each
Sashes (8″ x 90″)  $1.50
Skirting
$1.50/foot
6' Pleated Skirt  $9.00
11' Pleated Skirt  $16.50
14' Pleated Skirt  $24.50
17' Pleated Skirt  $25.50
21' Pleated Skirt  $31.50
Chair Covers / Bows / Sashes
Chair Cover including Bow/Sash starting at $ 6.00 each
Chair Cover including Specialty Linen Bow/Sash $ 7.00 each
Solid Color Linen Pricing by Table, Linen Type and Size
Table Linen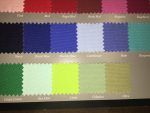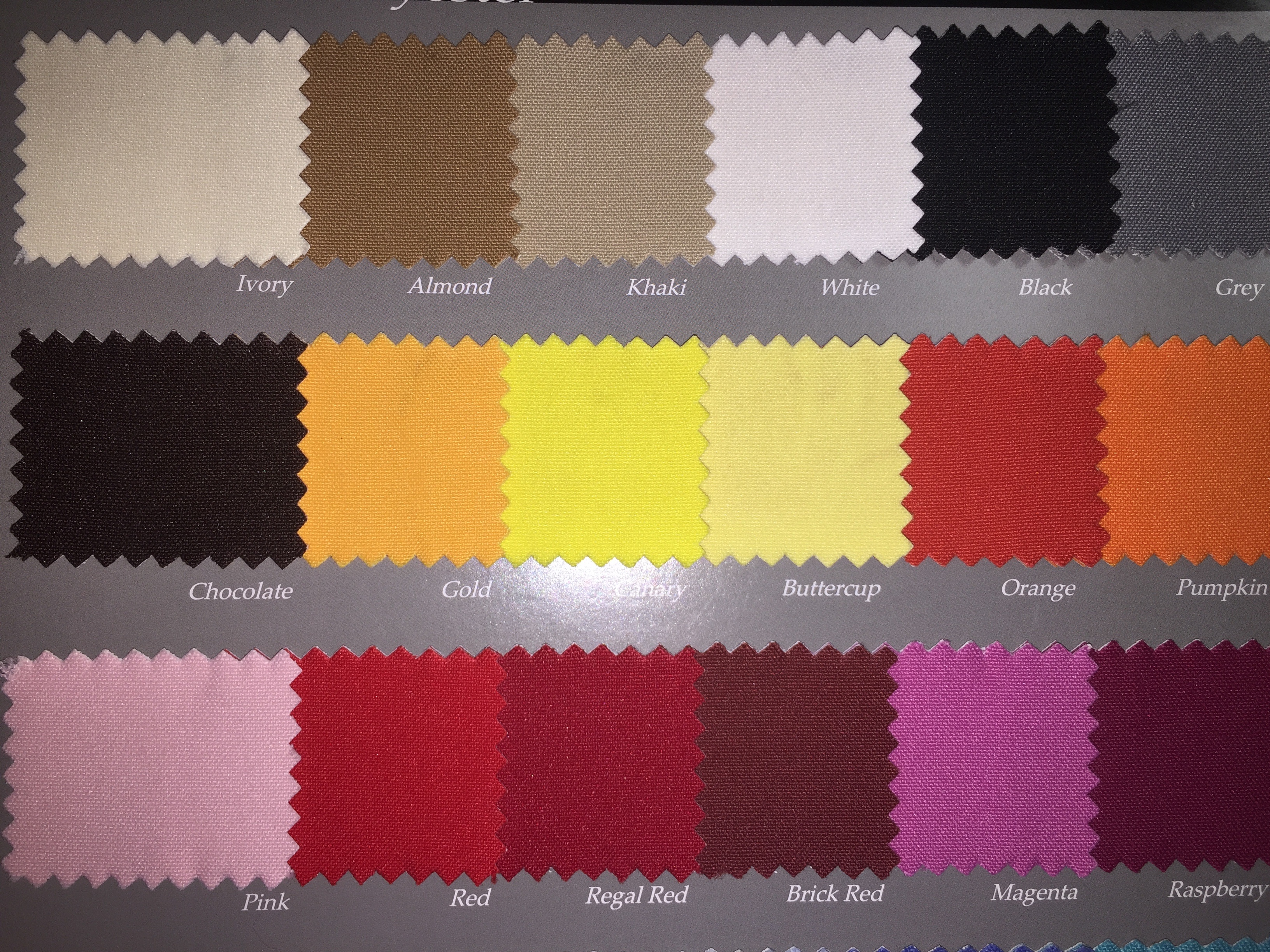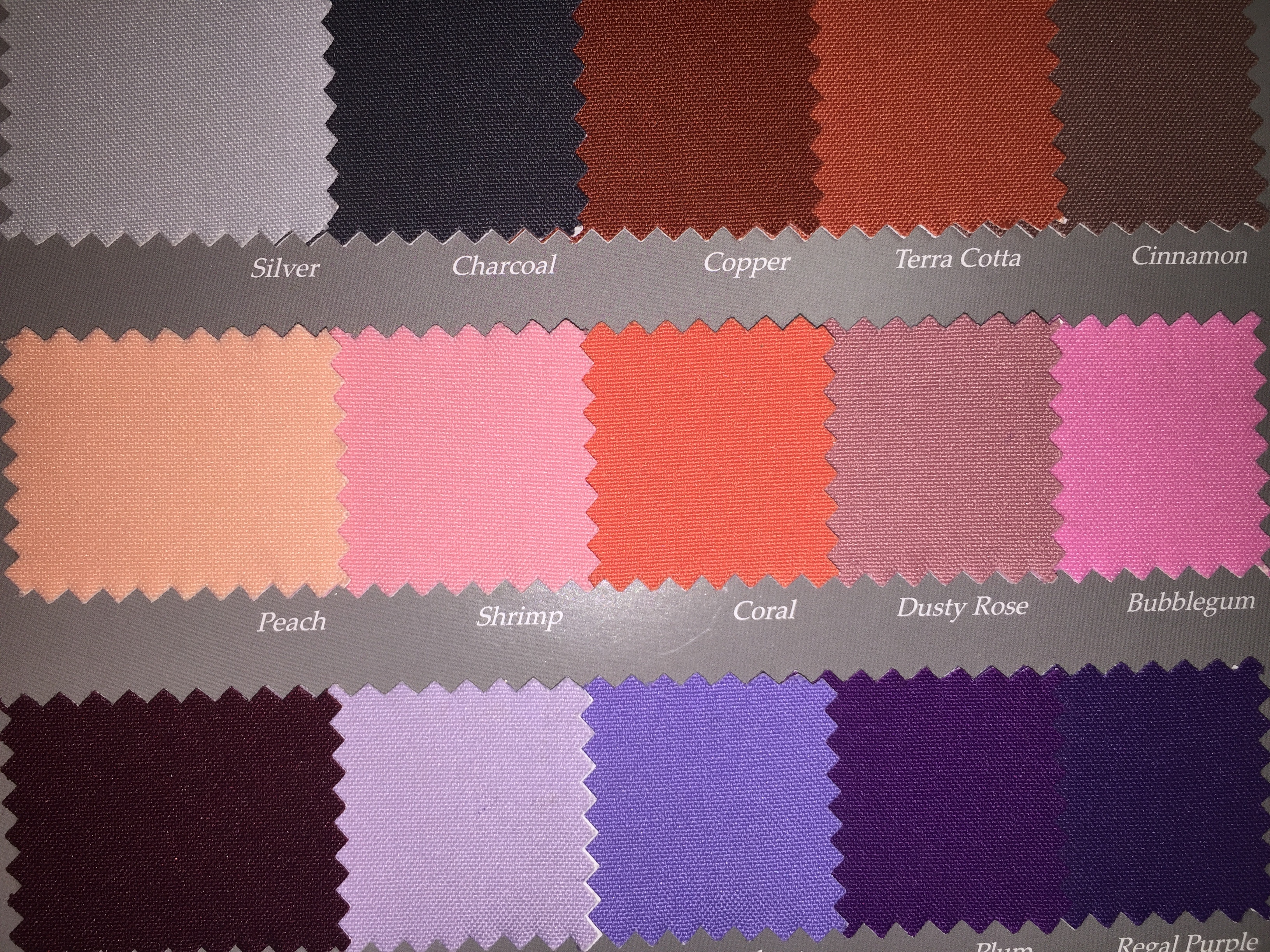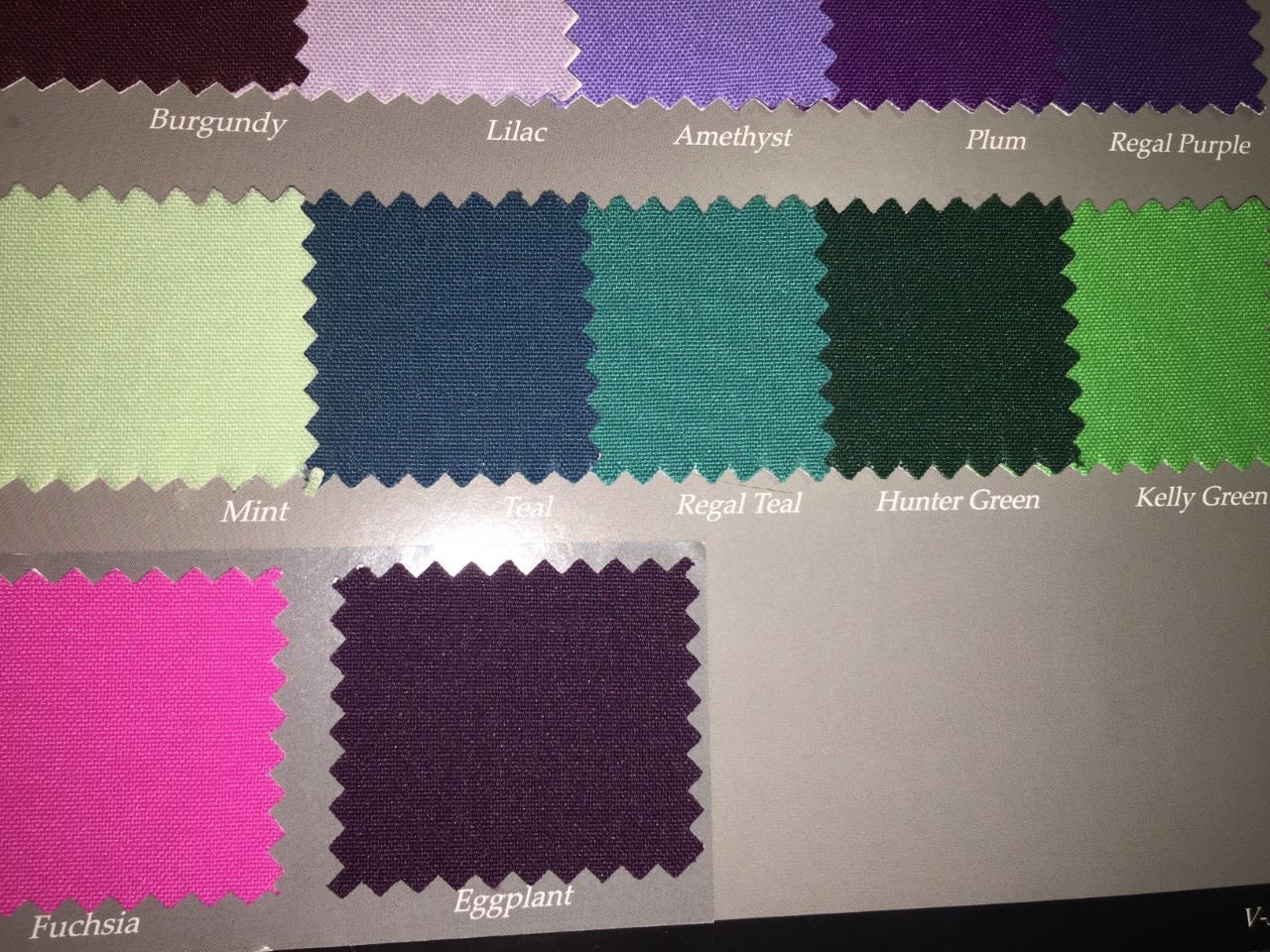 **Add $1.00 per linen for Garden Style
**Garden Style has a hemmed hole in center for Market Umbrella
Price based on solid and polyester colors.
**Add $1.00 per linen for Garden Style**
60" x 96"  $8.50
60" x 120"  $9.50
4' Table drape (Floor Length Banquet Linen)  $14.00
6' Table drape (Floor Length Banquet Linen)  $16.00
8' Table drape (Floor Length Banquet Linen)  $18.00
90" Round  $9.50
108" Round  $12.00
120" Round  $13.00
54" Square Overlay  $6.50
72" Square Overlay  $8.50
90" Square Overlay  $10.00
Napkins (20" x 20")  $0.75
Skirting
$1.50/foot
6' Pleated Skirt  $9.00
11' Pleated Skirt  $16.50
14' Pleated Skirt  $24.50
17' Pleated Skirt  $25.50
21' Pleated Skirt  $31.50
Floor Length Table Drape
Banquet Tables:
4' Table drape – $ 15.00
6' Table drape – $ 16.00
8' Table drape – $ 20.00
Table Linen Overlays
Square Tables:
54" – $ 5.50 each
72" – $ 8.50 each
90" – $ 9.50 each
Linen Guide for Table Drop Length
48 inch Round Tables
90" ¾ way to floor
108" to the floor
60 inch Round Tables
90" ½ way to floor
108" ¾ way to floor
120" to the floor
72 inch Round Tables
108" ½ way to floor
120" ¾ way to floor
130" To the floor
Six Foot Banquet
60' x 96" ½ way to floor
6′ Table drape to floor
Eight Foot Banquet
60" x 120" ½ way to floor
8' Table drape to the floor
Cocktail Tables
90" ¾ way to floor
108" To the Floor